HMG has the proven experience to deliver advanced, experienced and customer focused solution packages.
We are adaptive and with ever-changing technology this allows us the ability to improve the way we provide our solutions and technical insight.
We service industries such as
Trusted for over 60 years
Our People & Customer Relationships
Our HMG team values delivering high-quality products and customer support. Our team works collaboratively with our customers to ensure we understand their needs, before developing tailored repair solutions and proposals. 
We provide complete repair solutions, not just services. We get to know our customers' businesses and work closely with them, to provide options that reduce ongoing maintenance costs and improve product performance and componentry life.
High standards are not just something we aspire to. HMG is committed to best-practice industry stands and holds third party accreditation to international standards in Environment, Health & Safety and Quality.
Lean manufacturing principles have been embedded into our business and operational approach, including all workshop facilities process and equipment set up. The resulting efficiencies drive our team's performance, visible team culture, and ability to consistently deliver on time and in full.
Our workshop operations team brings together qualified fitters, machinists and boilermakers who have proven skills to undertake quality, timely work. Our technicians' skills are supported by strong operational procedures to ensure the quality we have delivered over decades is implemented into every job. 
By offering both OEM and aftermarket parts and repair options, we can help you control cost.
Assembly and Testing
Engineering & Manufacturing
Surface Finishing
HMG's customer Newcrest Mining had an ongoing issue with OEM manufactured hydraulic cylinder eye cores cracking during operation on their excavators.
Engineering & Manufacturing
Paint & Pack
Thermal Reclamation
Our client, Hall Contracting, were conducting a dredging operation in Spoilbank Marina, WA where they were using a Liebherr P9350 backhoe dredge to relocate more than 120,000m3 of material over a six-month period.
HMG has been providing a broad range of in-house reclamation and reconditioning solutions for over half a century.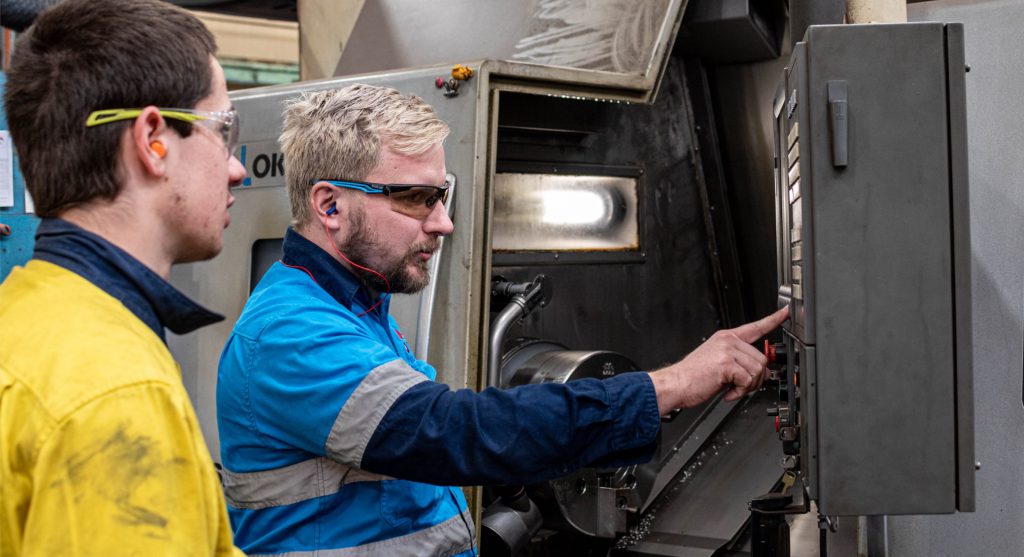 There is a reason our average employee tenure is 16 years. HMG values everybody, every day. 
Engineering & Manufacturing
Breaking ground on a new mining project is an exciting venture, but it comes with its own set of challenges.
About us
HMG is asking for support for one of our HMG employees – Jake, who is currently facing a challenging battle
About us
As a leading manufacturer of hydraulic cylinders, HMG has a reputation for delivering high-quality products that meet the needs of a diverse range of industries.
Contact us to get a quote
Get in touch with us today to find out how HMG can improve your uptime and bottom line.